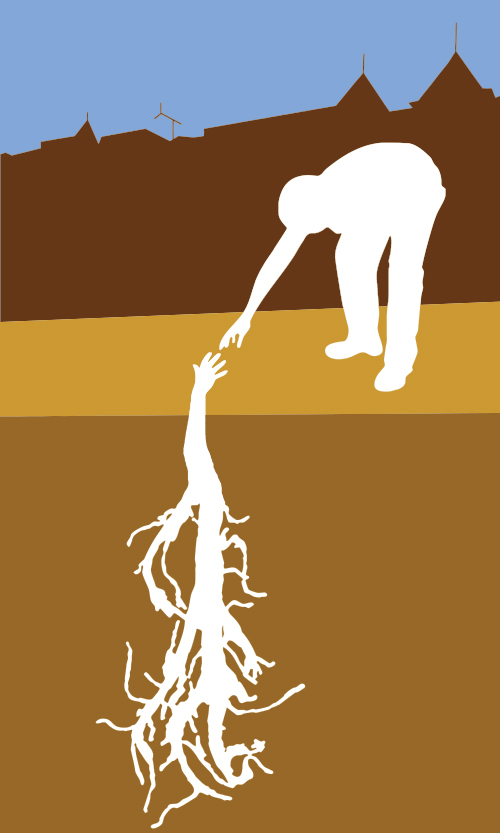 Companion Planting
2009
A graphic by Mark Cooley and Ryan Griffis for Urban Forest, DC.
This piece is an attempt to visualize the necessity of positioning community and human relations (culture) within America's traditionally rather alienated view of "nature". It seems that the most progressive urban forest and gardening projects these days begin by rethinking the assumption that "culture" and "nature" are mutually exclusive things as they begin to reincorporate natural elements into urban space and build community bonds around them.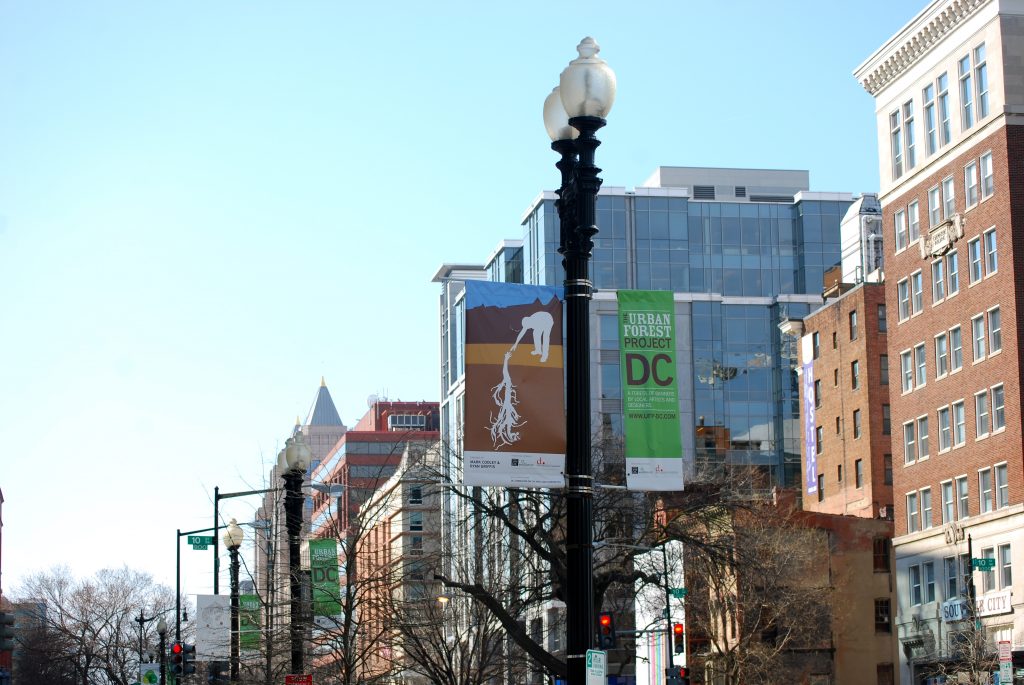 The Urban Forest Project is a unique public arts initiative of Worldstudio, which invited local artists and designers to employ the idea or form of the tree to make a powerful visual statement on street-banners that were then displayed in their community. The tree is a metaphor for sustainability and in that spirit, the banners at the close of each exhibition were recycled into totebags and auctioned off to raise money for a local environmental cause. The Urban Forest project was originally executed in New York's Times Square in the fall of 2006 and has since travelled to several cities including: New York, San Francisco, Baltimore, Denver, Toledo, Washington, DC and Albuquerque.