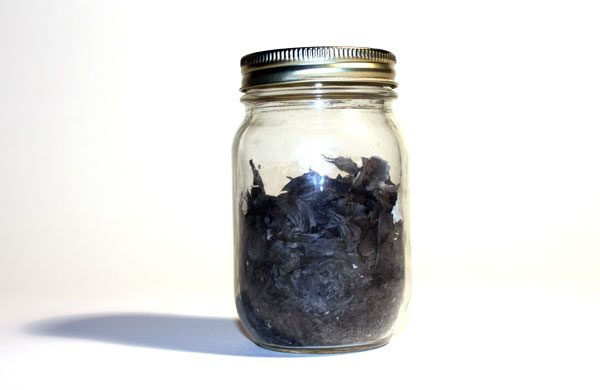 Ashes to Ashes | 2011
Materials: One incinerated copy of The American Heritage Dictionary: Fourth Edition (21st Century Reference) contained in a mason jar.
Ashes to Ashes was produced for "The Art of the Book" exhibition at Mitchell Gallery, St. John's College. Instructions were given for the curator to spread the ashes on a nearby garden immediately following the exhibition.