Spora Studios: Homegrown & Handmade Herbal Products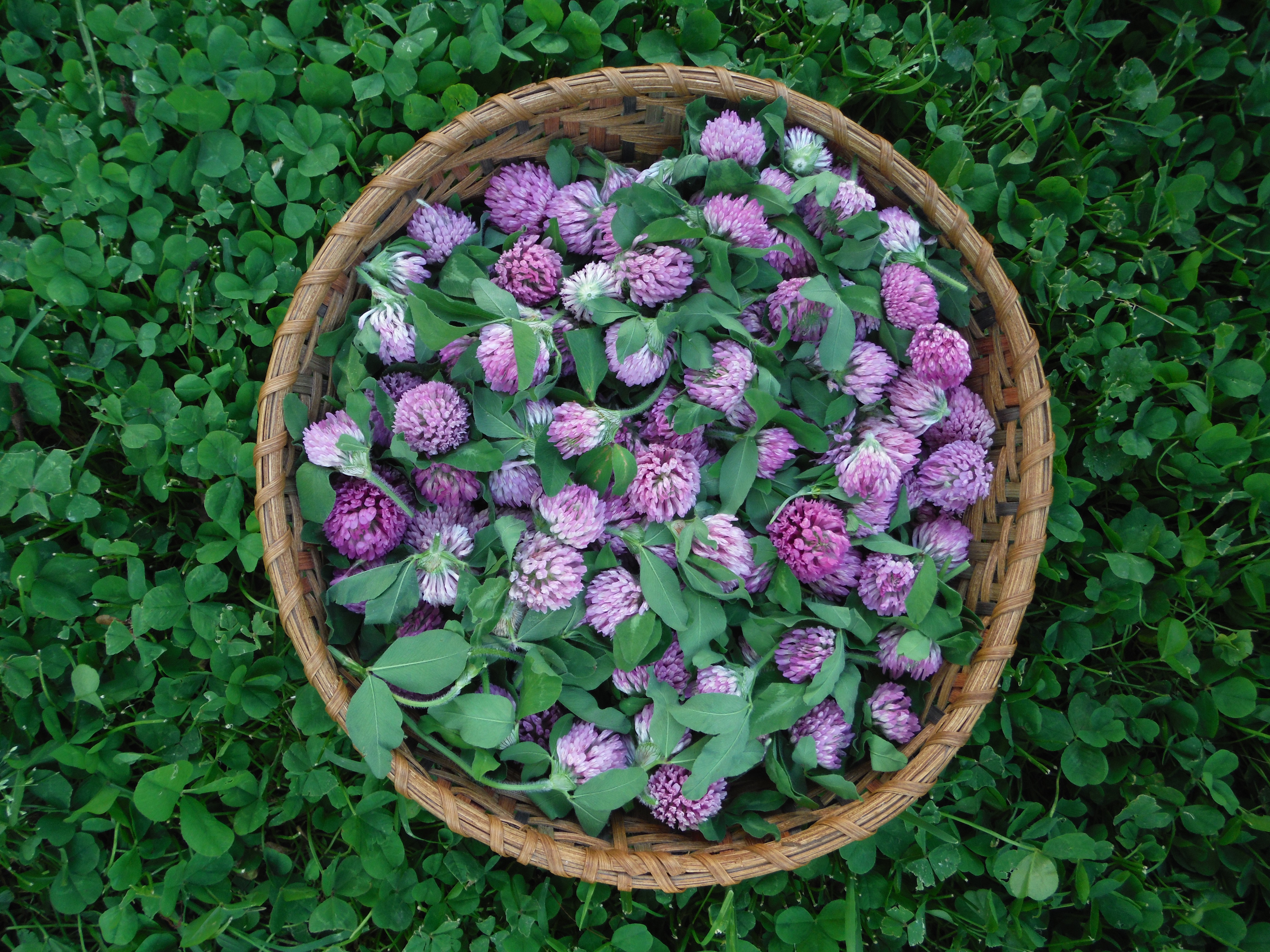 We are a neighborhood-based permaculture homestead and apothecary located in Front Royal, Virginia. Elizabeth Hall founded SubHerban Roots LLC in 2013. We've since changed our name to Spora Studios and integrated our all of our various interests and expertise. Our making and selling of herbal products grew out of our personal struggle to create a healthier and more sustainable life for our family, and we're happy to be able to share some of the discoveries and creations we've made along the way. We offer quality ecologically homegrown, handmade herbal products, and we hope to show that small-scale ecologically sound neighborhood farming can be a productive endeavor, healing both the land and the body.
Sincerely,
Beth, Mark, & Celia
---
What's in the Garden
Herbs
American Ginseng (Panax quinquefolius)
Angelica (archangelica)
Arnica (Arnica montana)
Angelica (angelica archangelica)
Anise (pimpinella anisum) 
Anise hyssop (agastache foeniculum)
Asparagus

'Purple Passion'Asparagus, (Asparagus officinalis),
'Mary Washington'Asparagus

Astragalus (astragalus membranaceus) 
Betony (Stachys monieri) 'Hummelo'
Black Cohosh (Actaea racemosa L.)
Borage (Borago officinalis) 
Bronze fennel (Foeniculum vulgare)
Calendula (Calendula officinialis)
Catnip (Nepeta cataria)
Chamomile, roman (Chamaemelum nobile)
Chives (Allium schoenoprasum)
Comfrey (Symphytum officinialis)
Dandelion (Taraxacum officinale)
Echinacea (Echinacea angustifolia) 
Fern

Ostrich (Matteuccia struthiopteris)
Maidenhair (Adiantum pendatum)Fern

Feverfew (tanacetum parthenium)
Gentian Tibetan (Gentiana tibetica)
Goldenseal (Hydrastis canadensis)
Holy basil  (Ocimum sanctum)
Hyssop (Hyssopus officinalis)
Jerusalem Artichoke, a.k.a Sunchoke (Helianthus tuberosus)
Lady's Mantle (Alchemilla vulgaris)
Lavender (Lavendula spp.)
Lemon balm (Melissa officinalis)
Lovage (Levisticum officinale)
Marshmallow (Althaea officinalis)
Mint

'Kentucky Colonel' (Mentha spicata), 
Peppermint (Mentha x piperita)
Pineapple mint (Mentha suaveolens, variegata)

Motherwort (Leonurus cardiaca)
Mullein (Verbascum thapsus)
Nettles (Urtica dioica) 
Oregon Grape Holly (Mahonia aquifolium)
Plantain (Plantago major)
Rehmannia  (Rehmannia glutinosa)
Red clover (Trifolium pratense)
Roselle, thai red (Hibiscus sabdariffa)
Rosemary (Rosmarinus officinalis) 'Barbeque'
Sage (Salvia officinalis) 
White Sage (Salvia apiana)
Salvia (Salvia nemorosa) 'Sensation Sky Blue, PPAE
Schisandra (Schisandra chinensis)
Skullcap (Scutellaria lateriflora)
St. john's-wort (Hypericum perforatum)
Tarragon (Artemisia dracunculus)
Thyme (Thymus vulgaris) English
Tumeric (Curcuma longa)
Valarian (Valeriana officinalis)
Wintergreen (Gaultheria procumbens) 'Cherry Berry'
Wood betony (Stachys officinalis)
wormwood (Artemisia absinthium)
Yarrow (Achillea millefolium)
Trees & Shrubs
Apple (Malus pumila) 

'Enterprise'
'William's Pride'

Avocado (Persea americana) Cold Hardy, AVO-MEX-12_1
Che, (Maclura tricuspidata)'Seedless' grafted on Osage orange
Coffee (Coffea arabica)
Jujube (Ziziphus jujuba) 'Tigertooth jujube'
Pawpaw (Asimina triloba)

'Susquehanna' TM
'Shenandoah' TM

Pear

'Korean Giant Asian Pear' (Pyrus pyrifolia) 
'Shin Li Asian Pear' (Pyrus pyrifolia)
'Bartlett' (Pyrus communis)Semi-Dwarf, No5

Peach (Prunus persica)

'Hale Haven' Semi-Dwarf, No5

Plum (Prunus salicina)

'Santa Rosa'
'Ozark Premier'

Fig (Ficus carica) 'Hardy Chicago'
Ginkgo (Ginkgo Biloba) No7
Lemon (Citrus limon) 'Improved Meyer Lemon', Bush
Persimmon (Diospyrus kaki) 'Wase Fuyu Asian Persimmon (aka Matsumoto)
Tea (Camellia sinensis) Lt Pink / Single—mini, Cold Hardy
Witch hazel (hamamelis virginiana)
Berries
Loganberry (Rubus × loganobaccus)
Blackberry (Rubus fruticosus) 'Natchez'
Black Currant (Ribes ussuriense) Consort Black Currant 
Raspberry (Rubus idaeus) 
Goji Berry (Lycium barbarum)
Pleurisy Root, aka Butterfly Weed, (Asclepias tuberosa)
Mulberry (Moras nigra) 'Moral Dwarf Everbearing'
Vines
Passion Flower (Passiflora incarnata)
Kiwi (Actinidia arguta) 'lssai Hardy Female Kiwi'
Hops (Humulus lupulus)
---
What's in the Apothecary
Over the years, we've featured the following herbs in our apothecary, either in dried or tinctured form. Please contact us for current stock.
A
angelica (angelica archangelica)
anise (pimpinella anisum)
anise hyssop (agastache foeniculum)
ashwagandha root & powder (withania somnifera) 
astragalus (astragalus membranaceus) 
B
bilberry (vaccinium myrtillus) 
blue flag (iris versicolor)
borage (borago officinalis)
bronze fennel (foeniculum vulgare)
burdock root (arctium lappa)
C
calendula (calendula officinialis)chaga  mushroom (inonotus obliquus) 
chamomile, roman (chamaemelum nobile)
chaparral (larrea tridentata) 
Clover, Red (Trifolium pratense)
comfrey (symphytum officinialis)
cordyceps (cordyceps sinesis) 
D
damiana (turnera aphrodisiaca)
dandelion (taraxacum officinale)
E 
echinacea (echinacea angustifolia)
eleuthero (eleutherococcus senticosus)
elecampane root (inula helenium)
F
fenugreek (trigonella foenumgraecum)
feverfew (tanacetum parthenium)
G
gentian (gentiana lutea)
gotu-kola (centella asiatica) 
H
hawthorn berry (crataegus oxyacantha)
holy basil  (ocimum sanctum)
hops flowers (humulus lupulus)
horehound (marrubium vulgare)
horsetail (equisetum arvense) 
K
kava kava root & powder (piper methysticum)
L
lavender (lavendula spp.)
lemon balm (melissa officinalis)
licorice root (glycyrrhiza glabra)
lobelia (lobelia inflata)
lotus seed (elumbo nucifera)
lovage (levisticum officinale)
M
marshmallow (althaea officinalis)
meadowsweet (Filipendula ulmaria)
milk thistle seed (silybum marianum)
motherwort (leonurus cardiaca)
mugwort  (artemisia vulgaris)
mullein (verbascum thapsus)
O
oat straw (avena sativa)
oregan grape root (mahoni aquuifolium)
osha root (ligusticum porteri)
P
plantain (plantago major)
R
rehmannia  (rehmannia glutinosa)
roselle, thai red (hibiscus sabdariffa)
rosemary (rosmarinus officinalis)
S
sage (salvia officinalis)
sarsaparilla root (similax officinalis)
sassafras (sassafras albidum)
schisandra (schisandra chinensis)
shatavari root (asparagus racemosus)
skullcap (scutellaria lateriflora)
solomon's seal root (polygonatum multiflorum)
spearmint (mentha spicata)
slippery elm (ulmus fulva) 
stinging nettles (urtica dioica)
st. john's wort (hypericum perforatum) 
T
tarragon (artemisia dracunculus)
thyme  (thymus vulgaris)tumeric (curcuma longa)
V
valarian (valeriana officinalis)
W
witch hazel (hamamelis virginiana)wood betony (stachys officinalis)
wormwood (artemisia absinthium)
Y
yarrow (achillea millefolium)
---