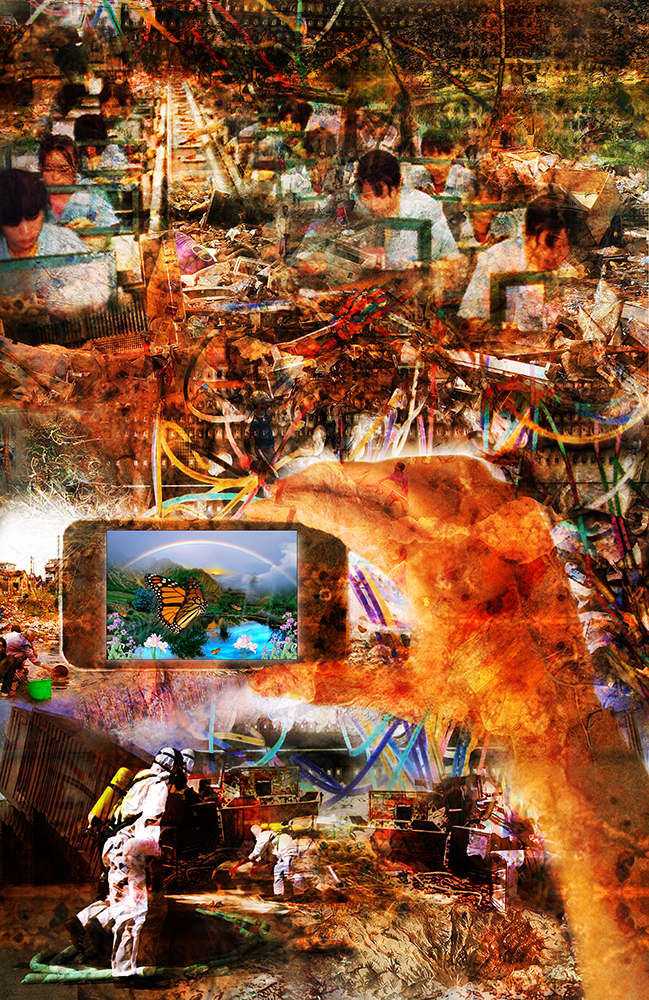 eWaste
2014
En plein air: No Man's Land | 2011
Medium: Faux oil paintings – inkjet on stretched canvas
En plein air: No Man's Land is a series of faux oil paintings made from desktop wallpapers of U.S. National Parks downloaded from the National Geographic website.
For the artist, the series represents an ongoing interest in authorship and appropriation, as well as the relationship between ecological catastrophe, the age of technological simulation and the fatalism of popular representations of nature that fail to envision how humans may possibly fit into a landscape without first destroying it.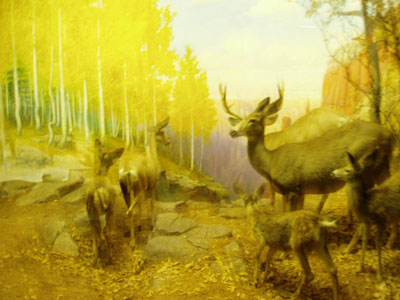 The Field museum of Art
2007
This museum, its exhibitions, the artists, the art are all fictions – as it is with all museums, exhibitions, artists and art. This particular fiction is constructed as a sort of museum mash-up wherein a Fine Art Museum is constructed on the bones of a decayed Natural History Museum site – specifically, the Chicago Field Museum website was used as a template.
The Field Museum of Art site provides a stage for performing romantic and modernist attitudes toward this concept we call nature and for tracing how this concept – nature – and the living things and planetary systems it's tied to, are changing in response to media and communications technologies. Of particular interest is the relationship between hyperreality and species extinction – investigating that relationship and marking out the real differences between a pulsing LED and a pulsing vein are primary concerns of The Field Museum of Art.