Viriditas III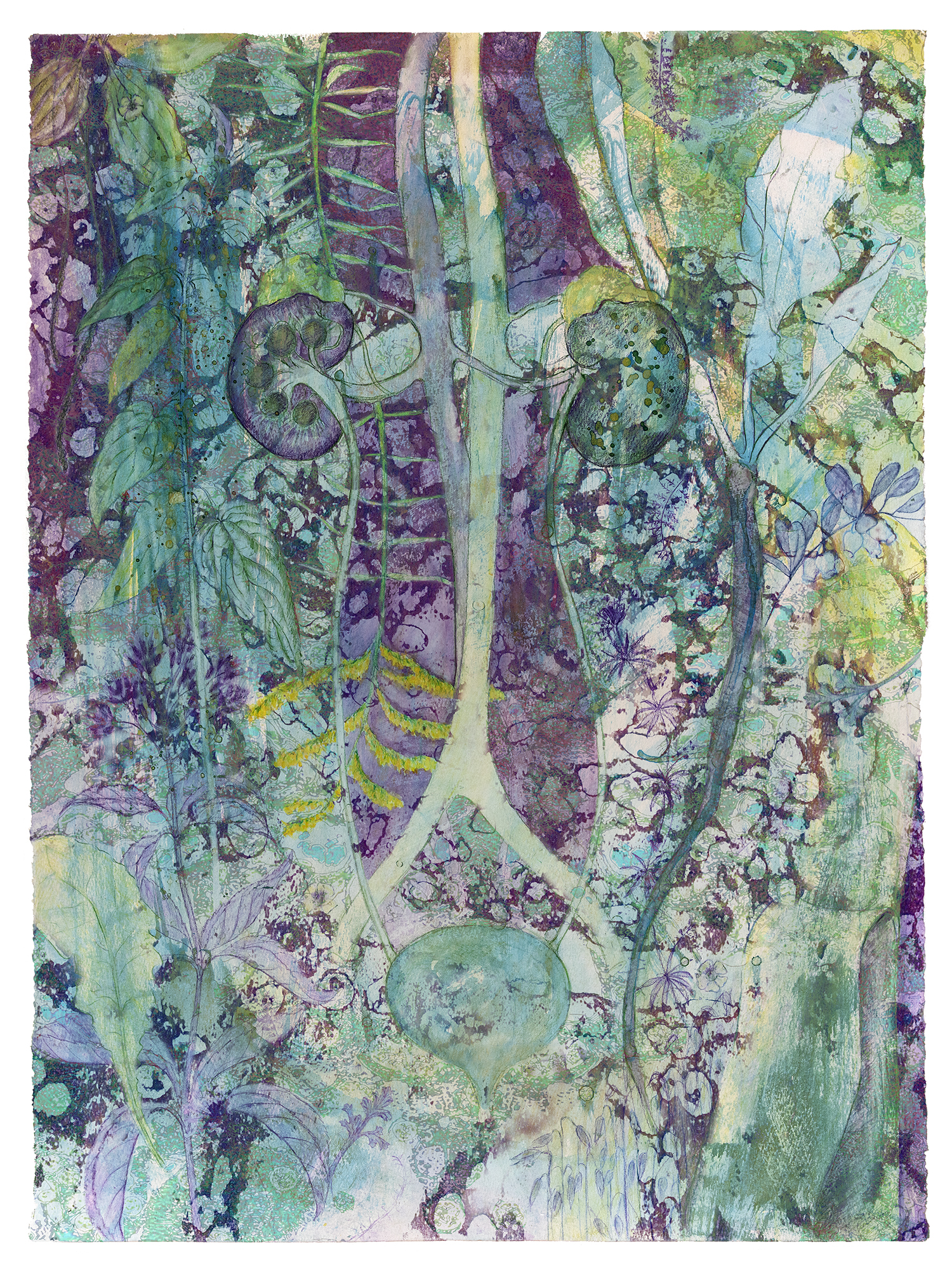 Elizabeth Hall – Viriditas III, Mixed Media, 18″ x 24″
With this body of work, I continue my interest in the medicinal qualities of plants as both a symbol and celebration of the common force which is shared by all life. It is my hope that the living green abundance of nature may surround us to comfort, to heal, and to restore.
The journey of this work began as a way to connect and to develop an understanding of this relationship with various plants and their affinity for our human bodily systems. The act of drawing while imbibing each herb began the creative process. This visual transference of the healing power of plants to humans became my Viriditas: an experience envisioned and translated by 12th century polymath and nun Hildegard von Bingen as "greening power". Hildegard's belief that in the absence of this essential divine verdure human existence suffers, profoundly resonates today. For, in our disconnect with this sacred balance, we have lost respect of nature, and, in turn, of each other.
This work served for me as a portal into the interconnectedness of all life and the extraordinary healing capacity of nature's gifts. It is my desire that the work will inspire others to seek respect, empathy, and healing in this time of both extraordinary challenge and potential.
---